Ways to whale watch in Maui waters
If you plan on visiting Maui during Whale Season (even if you only have one day on Maui), usually from mid-December to May, don't miss the opportunity to see one of the few thousand humpback whales that come to the island each year to enjoy the warm, tropical water. It's truly an experience you won't forget, and there are more than a couple ways to experience these majestic animals on your next Hawaiian vacation. Here are the best ways to watch whales on Maui.
From a Boat
One of the best and most popular ways to experience whale season is of course by boat. There are many local companies that offer guided group whale watching tours, often with a guaranteed whale sighting. This is a great option for those who are looking to get up close and personal for a once in a lifetime photo-op while enjoying the picturesque West Maui Mountains in the background. You can choose from double decker large boats to small, presonal rafting trips. For the best whale watching boat tours on Maui, visit our list of local tour operators.
From Shore
By no means is a boat tour the only way to see whales in Hawaii. Since the majority of humpback whales that migrate from Alaska end up in the waters around Maui, they can often just as easily be spotted from the shore. For the best whale watching spots, head to Kaanapali Beach in West Maui, where you may get lucky enough to see mom and baby humpbacks breaching not far from shore. You may also want to head a little North to the cliffs surrounding the Ritz Carlton in Kapalua, or if you're on the South side of the island, Kihei Beaches near Maalaea Bay and spots in Wailea and Makena beaches offer more distant views. The most imersive experience is at the Maui Ocean Center. Not only can you often see them from the restaurant and outside exhibits, but you can also learn about them inside. This incredible aquarium has interactive experiences where you'll enjoy learning more about Humpback whales, along with other Hawaiian marine life.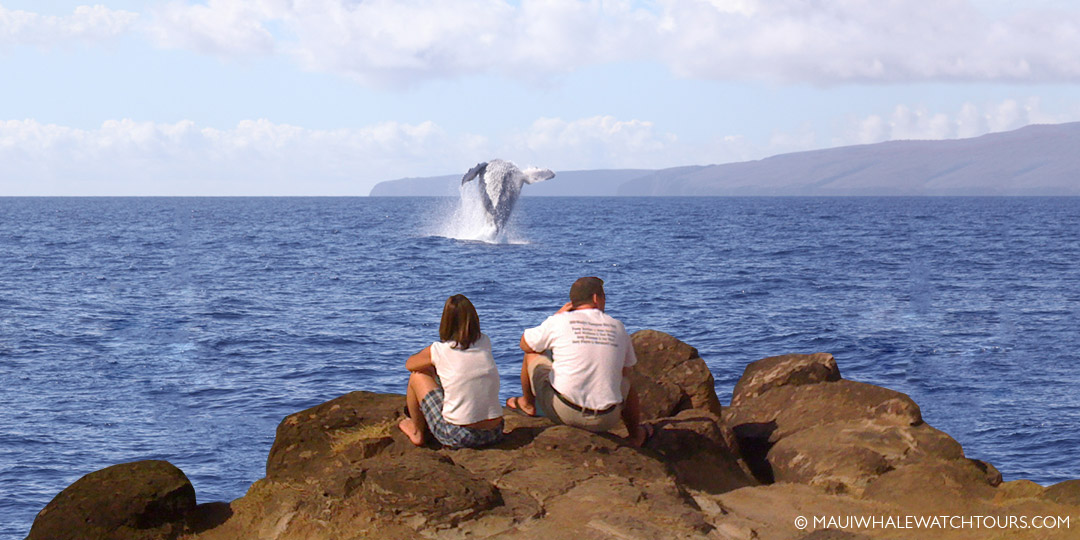 Some views from above are found on the cliffs along the Pali (the section of road between Lahaina and Maalaea.) There are some good turn outs where you can park and enjoy the view. Remember to keep your eyes on the road and pull over if you want to watch the whales!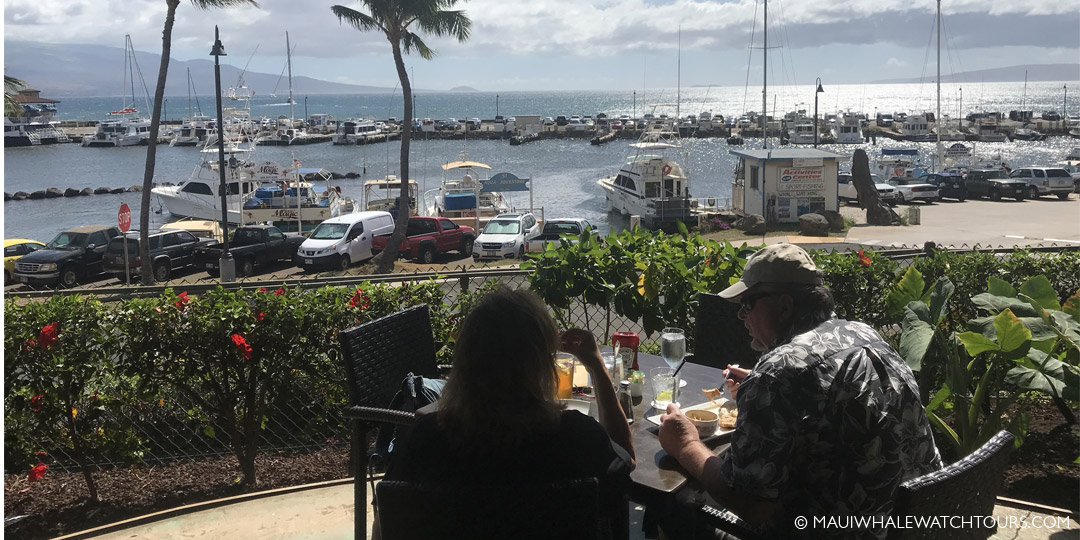 From a Kayak
For a surely memorable and more private whale watching experience, consider taking a kayak tour to see these animals up close without the crowd, the noise, or the motor. There are some kayak guides on Maui that offer guided whale watching tours, which maintain a safe distance while still getting you close enough to enjoy spectacular eye-level views from the water.
Scuba Diving
If you go underwater during whale season, and you're far enough from the surface and breaking waves, you can actually hear whales singing. It's rare that you'll see them, but you can hear them perfectly. WILD!
If you're looking for a unique experience with Humpback whales, listening to their song from underwater is other-worldly. Contact a master diver or Maui dive school and ask where the best spots are to dive and hear them sing. He offers both discovery dives for beginners as well as exciting scooter dives for advanced divers.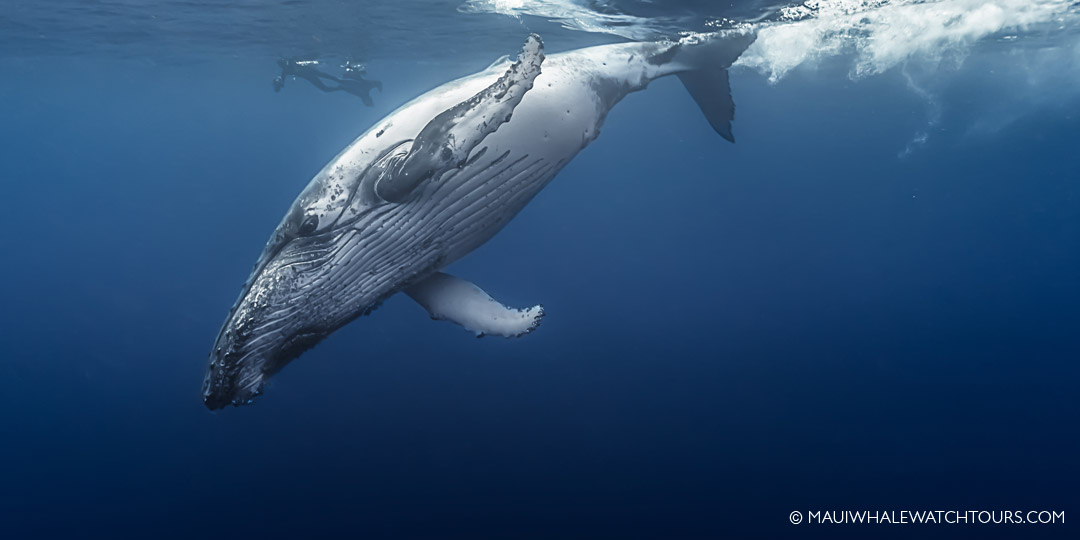 From a Stand Up Paddle Board
If you've ever done stand up paddle boarding, you know how much fun it can be. While limited in speed and distance, imagine the view of a breaching whale while standing on the surface of the water! This option is best for people with previous experience and a perfect option for whale watching due to the high vantage point, allowing you to see whales from a farther distance. If you're up for a challenge and a view, definitely check it out!
You can also see them intimately on a Stand Up Surf Board. Sit back, relax, enjoy the ride and let the whales come to you. You may even get to see dolphins and turtles if you're lucky!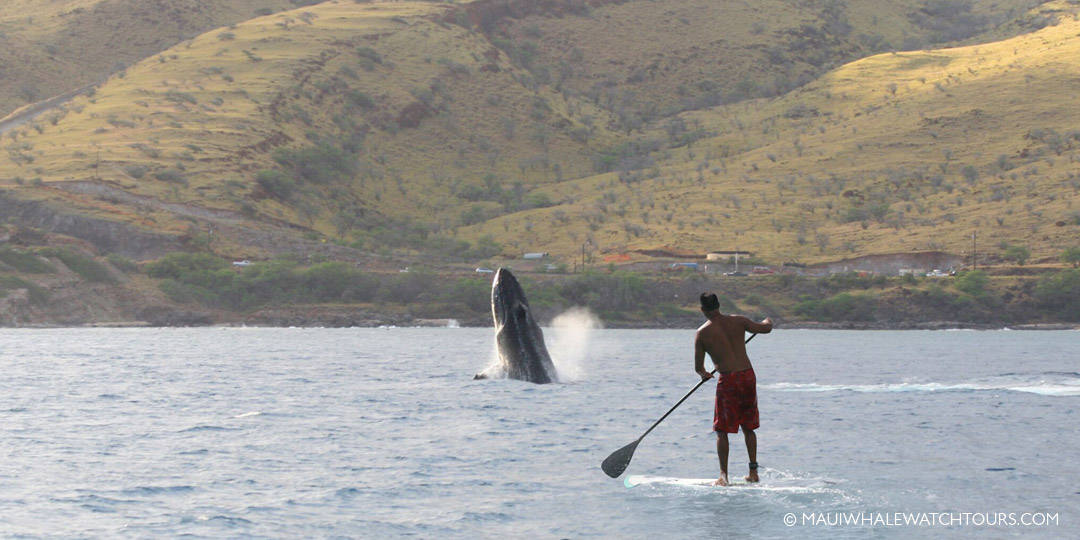 From a Helicopter
For those of you who want to combine your sightseeing, consider one of the many extraordinary Maui helicopter tours, which offer views of Haleakala crater, Hana, Molokai, and West Maui, where you can watch whales as they cross the Pailolo channel. Enjoy the bird's eye view of these huge creatures as well as the rest of the beautiful island of Maui. This isn't guaranteed, but can be a fun way to get a view of them.
From an Outrigger Canoe
If you've never taken a trip on a Hawaiian Outrigger Canoe, now's your chance! A perfect option for small groups, families, and children, outrigger canoes provide stability and cut through the water quickly and easily. You'll be higher up than in a normal kayak, but from here, you can enjoy the perfect view of the humpback whales from a slightly farther distance while still enjoying the peace and quiet of the ocean without the crowd. Blue Soul Maui is another tour company that goes out on their outriggers regularly, whether during whale season or not.
Listen While Snorkeling
Listening to whale songs underwater is an ethereal experience transcending ordinary interactions with nature.  Whether on a Maui snorkeling tour or just snorkeling off the coast of Maui (November to May), dive down a few feet and listen to the humpback whale songs. It is helpful to gently pop your ears as you dive down to hear the sounds of the ocean better. It is a little harder to hear the closer you are to crashing waves, so get out a little further or try in between sets. This applies anywhere in the Maui waters, so even when you are snorkeling at Molokini Crater during whale season, don't forget to take a little dive down and listen to these incredible animals communicate with each other.
---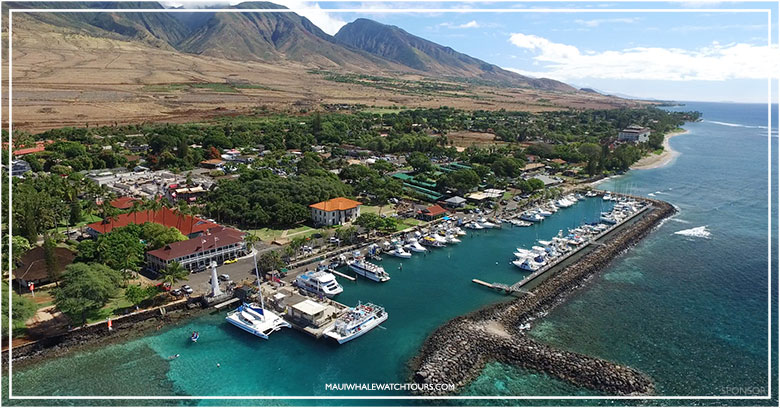 Enjoy the room and elevation afforded by a double decker catamaran, given unprecedented views. Expert marine naturalists will guide you through your whale watch and answer all your humpback questions.
Enjoy whale watching with Redline Rafting, which provides an exciting, up close and personal experience on a one-of-a-kind boat that will get you close to the water and whales!